Are you trying to start a retirement income business part-time? Learn a little about me and if you think we're a good fit for each other let me offer you a free consultation as I can really relate to your challenges – because I run my online business alongside three busy offline businesses.

The idea is that if I get the basics of my affiliate marketing business up and running while I'm working I'll be ready to really ramp it up later, when I have more time.
My name is Joy Healey and you can read more about me as a person, and how I got into Internet Marketing, further down.
My online business goal is to provide a supplementary income for my retirement, to maintain the comfortable lifestyle I have now. (But for which I forgot to plan.)
When work from my offline clients is "all done and dusted" I spend time developing my online business – but when my offline clients send me work I have to put them first. Because they pay me very well 🙂
HOW I CAN HELP YOU
My main aim is to prevent newcomers to online retirement income business from making the mistakes I made getting online.
Is that YOU? Or – if you're not new to online business, perhaps you have spent many years trying to 'make it' but still struggling.
It's not your fault, you have probably been lied to.
What I will tell you is that it's really tough to make it alone. You need help from people who have also been where you are now and made it through the struggles.
If you will let me, I can save you:
Time
Money
Frustration
Stress
JOY HEALEY – "RETIREMENT INCOME" PLANNER
You CAN start an online business in your spare time. It's harder because you're short of time – but on the other hand you may already have the security of an income, and be able divert some of that into paid resources / training to work smart rather than hard.
Follow my progress, on this blog, and I'll tell you what has and hasn't worked for me, so you can avoid my mistakes.
The skills I have learned in a lifetime of self-employment and years of offline business are transferable. So take advantage of my contacts, experiences and training. If I don't know how to do something, I have trusted colleagues to turn to for solutions and will be happy to point you in their direction.
CLAIM A FREE CONSULTATION
I have made more than my fair share of mistakes online; YOU needn't!
If anyone is serious about starting an online business I'm happy to have a chat about your chosen topic. (With the kindest of intentions I don't want to join any other businesses – I have everything I want.)
WHAT WE CAN DISCUSS
First we need to establish what type of online business you want to run. I have particular expertise in 3 areas:
List-building – a vital part of any business model, offline or online.
Network Marketing
Affiliate Marketing
I have years of experience online – some of it good and some of it bad, and I'm happy to share that with you.
MY STORY STARTED A LONG TIME AGO…
My business story, that is! It's too long a story to tell in full, but here are the main milestones:
I have been self-employed in the Information Technology industry for over 30 years now, as director of a software development company which, to this day, supports clients with bespoke software.
My very first software client is still a happy customer, and that business runs along well without too much intervention – leaving me to pursue other interests, one of which was complementary therapy, and – in particular – migraine.
I got so fascinated by all the different ways to prevent and treat migraine that I wrote an eBook on the subject – and decided to sell it online – like you do, before you realize "It's not as easy as that!"
SEVERAL HEADACHES LATER……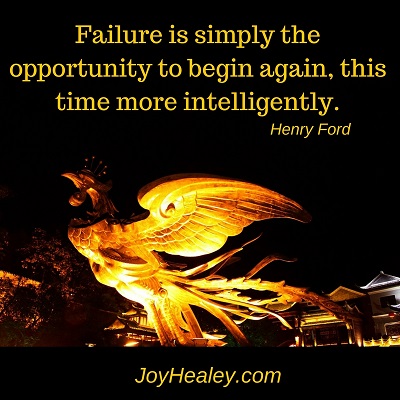 To cut a VERY long story short, selling my complementary health eBook online wasn't the "walk in the park" I imagined it would be, even with all my years in the computer industry! But I did it, because I'm such a glutton for punishment.
After this experience I decided to concentrate on "done-for-you" businesses because – to be completely honest – even when I'd "put my all" into producing the eBook, there were far better ones available!
If I had realized the importance of investing in training, I would have got started online faster instead of "teaching myself".
During my "fight to get online" I made so many mistakes I still can't believe I didn't just "give up". But I'm far too stubborn for that… and I learned such a lot.
I'm still learning, because the best Internet Marketers agree that, as in life, if you stop learning, you slip backwards.
Of course it's easier for me now, because over the years I have built up a network of trusted colleagues that I can turn to for help.
JOY HEALEY THE OFFLINE PERSON!
That was "Joy Healey the business-person", now I'd like to introduce you to "the real Joy Healey".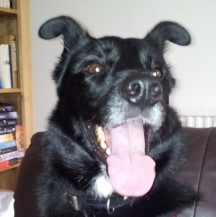 In 2018 I moved from the suburbs of London to the beautiful city of Norwich, UK and have two sons, two grand-daughters and two grand-dogs: Ossie and Dog-Dog. (Bailey – shown on the left sadly passed over the rainbow bridge but I can't bring myself to remove him from my blog.)
My elder son, Russ, is the computing genius who helps my business by rescuing me when technology gets the better of me – all too often! He has an IT degree and worked for 7 years as a network support engineer for a major international company until redundancy struck. He is now pursuing his own business, and supporting mine!
My younger son, Matt, has a successful property business. He keeps my house comfortable, looking just the way I want it – and in good repair.
I'm blessed that they both have lovely ladies who let me share in their lives.
I also have two beautiful grand-daughters (right)
In my personal life I'm a confirmed workaholic, but very undomesticated round the house.
I enjoy good food, good wine and….. CHOCOLATE!
In my state of semi-retirement, one of my hobbies is line-dancing, It's exercise for the body and mind.
I love reading – crime fiction mostly – but my book club introduces me to
love reading – crime fiction mostly – but my book club introduces me to a wider variety of titles.
I'm a member of a local book group, the New Costessey Evening Women's Institute and and an Over 50s Club (O50) both of which have fascinating talks and plenty of outings.
I also enjoy and value the companionship of my Church's Bible Study group.
So there's a whirlwind tour of my life and "out-of-working-hours" interests to date. No wonder I hardly ever get to bed before 2am.
Before you go, remember to contact me on Facebook and suggest convenient times for your free half hour chat about retirement income business strategies. Talk soon!